Nvidia Shield is one of the most popular TV Boxes out there for people who are looking for a media platform that is so enjoyable and entertaining. In today's post, I'm going to inform you about the 3 best Nvidia Shield Remote.
After several months or years, you need to replace the remote. If you are searching for the best replacement remotes for your  Nvidia Shield then this article is highly recommended for you.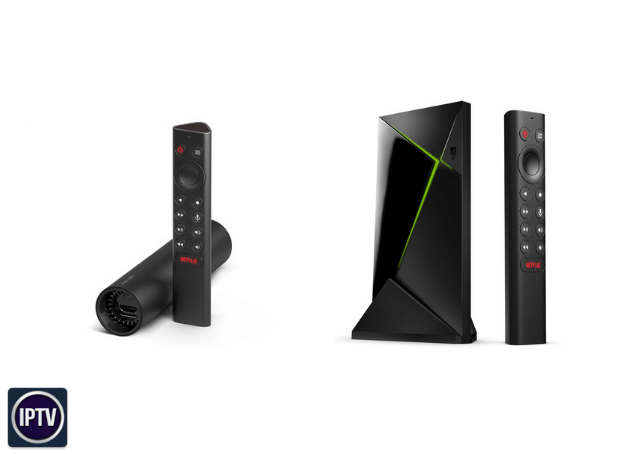 3 Best Replacement Nvidia Shield Remotes In 2023
The Nvidia Shield is one of the top picks as an Android TV Box and it is widely popular across the globe. This remote is specially designed for Gaming, Television, Music, etc, and is highly recommended for those people who like to watch pictures in 2160p/4K and High Definition Rate (HDR) quality. This is also specially designed for the Movie freak person.
The Nvidia Shield is compatible with a huge range of remotes that have a diversity of various functions. We have selected the best three controls for Nvidia Shield Remote that we are currently using and also recommend you use them. It will increase your browsing speed and your streaming even more convenient than before.
1. Nvidia Shield Remote
Easy to navigate for Nvidia Shield
Come with a Microphone for Google voice commands
Advance Control volume
Bluetooth connectivity Features
The first control you get with the Nvidia Shield Remote is always standard in quality and performance. This product is also the same. We are recommending it for its unique design that is different from other remotes. While most TV remote contains dozens of buttons, this remote contains only a couple of buttons because it goes for a more minimalist approach.
This remote is highly recommended for those who only use a small number of buttons. It looks very soothing and works smoothly. This remote has Bluetooth connectivity that will allow you to connect it to the Nvidia Shield Remote Box. It also contains a Microphone sensor with it for that, you can use it through Google Voice commands. You will never see that much configuration in any other remote control.
The visual design of this remote is fantastic and it is more capable than other remote controls.
Its price through Amazon is 29.99$.
2. WeChip G20 Remote Control
Can use it for other products.
Come with Voice Control.
2.4GHz Wireless connection.
Built-in 6-axis Gyroscope.
Compatible with multiple devices
WeChip G20 remote control comes with 18 buttons instead of 4 buttons. For that reason, sometimes it looks like a typical television remote control but it has a lot of functions that you should buy for its performance.
This remote is not only compatible with Nvidia Shield but also compatible with PC/Smart IPTV/Android TV Boxes. It is not only compatible with TV Boxes but can also be used with Smart devices like Phones, Tablets, and Computers respectively. If you have two or three products from these devices, you will be able to access them all with this remote control.
WeChip G20 remote control has also a built-in microphone for voice control. This remote control can be used with any other applications that are supported by it. This remote is a built-in Gyroscope. A gyroscope is a motion sensor technology that helps for more accurate inputs when pointing it at a remote.
WeChip G20 remote also has an indicator sensor to it that indicates when the battery is low. The indicator will blink red when the battery charge goes down to 10% or less. For that sensor, you will be aware that it's time to change the battery. WeChip G20 has a 2.4GHz wireless connection through a USB receiver and it is applicable to Smart TV, Android TV Box, mini PC, and HTPC. It supports systems that are Linux, Android 2. x, Android 4. x, Win 2000, Win Vista, Win7 32, Win7 64, Win8 64, and MAC OS X.
Its price through Amazon is 14.99$.
3. SZILBZ MX3 Pro Mini Keyboard
Compatible with other products.
Have the ability to Air remote
LED Backlit
It is the best replacement for Nvidia Shield Remote. It has 83 buttons to count as a typical television remote control. The SZILBZ MX3 Pro Mini keyboard is one of the coolest keyboards in this category that we have ever seen.
As the name, this is both remote control and also a keyboard respectively. The front side of this product has the input layout of the standard remote control. On the backside of this product is a QWERTY keyboard. These things make the remote fantastic.
Let's think you are browsing Netflix or Youtube and wish to type the name of a video that you want to watch now. You can manually write down the name of this video with this awesome remote. You don't need any other remote controller for this. No one can't overstate how convenient these features are!
Moreover, it is compatible with Android, iOS, Linux, Windows, MAC OS, and Firestick. It is more convenient to operate in the vertical and horizontal modes for gaming and typing experiences with 3-Gyro and 3-G-sensor.
Its price through Amazon is 9.98$.
If you don't have any problems with more buttons then SZILBZ MX3 Pro Mini Keyboard could be the perfect remote control for the Nvidia Shield.
Thank you for your time in reading this article. Wish you have chosen the best remote control for your Nvidia Shield. I assure you, these 3 replacement remotes will be the best option for your Nvidia Shield Remote.