The Best IPTV Boxes for 2023: Everything About IPTV Box You Need to Know
Are you searching for an article that explains all you need to know about IPTV services and streaming devices like IPTV Box?
Then you are exactly in the right place. Below, I not only cover some basic facts about the nature of IPTV but also provide a useful overview of the absolute best IPTV boxes I have reviewed so far.
Additionally, it also covers some essential and interesting topics about how the use or configuration of IPTV relates to privacy and legality.
It will grow, so I hope you are ready to dive into my definitive and comprehensive IPTV box review.
What is an IPTV Box?
Before defining what an IPTV box is, let's first find out what the acronym IPTV stands for. IPTV stands for Internet-based Protocol Television". As the name implies, IPTV services and devices broadcast television content over the Internet. This may include live-streaming video or on-demand content.
However, this may sound a bit vague because this definition looks broad. For example, IPTV does not include popular websites such as Netflix and YouTube. The IPTV service allows you to connect to a specific server using an internet connection and another TV streaming player(hardware or software) instead of connecting to a specific website directly.
When you subscribe to a particular service, you will have access to that channel and content and it will be streamed to your TV screen. However, you will need your IPTV box to watch IPTV content for the first time.
You can think of an IPTV box as similar to a cable box (commonly referred to as a TV box). It's essentially an intermediary between your TV screen and the content host of the show you want to watch. One of the reasons streaming services like Netflix and YouTube don't count as IPTV services is that you don't need an IPTV box or special software to access them.
All you need is an internet connection and a web browser. An IPTV box, on the other hand, is a gateway to specialized services that can bring you specialized media packages so you can get exactly the kind of content you want.
Difference between: IPTV Box and Android TV Box
There are some important differences between the IPTV Box and the Android TV Box. Both have the main ability to stream content to the screen over the internet, but the Android box is a bit more complicated. In a sense, they upgrade your TV like a smart TV running Android OS.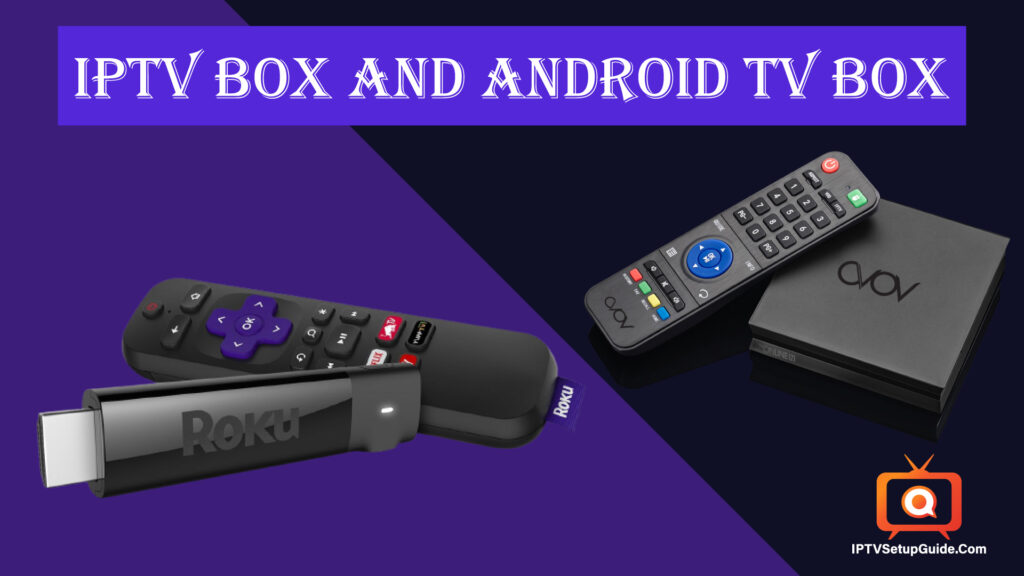 These features include the ability to download various apps to access streaming services such as Amazon Prime Video, YouTube, and Netflix. And of course, because it uses the Android operating system, it has the excellent user interface, firmware updates, and system optimizations known for Android.
Android TV boxes are a bit more versatile than IPTV set-top boxes and are usually much cheaper.
However, the downside of the Android box is that it is not optimized for IPTV.
In most cases, The Android TV box does not offer the same smooth and wired experience as the IPTV box. This is because Android IPTV streaming is just one of the things Android Box does.
On the other hand, the Internet TV box is specially and specifically designed for IPTV streaming purposes. Overall, the Android TV box isn't that easy to use, but you can still get the job done with it.
The Best IPTV Box Reddit
I have reviewed several IPTV boxes with the help of Reddit Communities and now I finally have the best IPTV boxes, all compiled below. This list is meant to be an accurate summary of my most recommended IPTV box on Reddit with links to full reviews included. If you are planning to buy the best IPTV box for streaming from IPTV service providers, make sure to choose one of the following.
#1. BuzzTV XR4000
If you are looking for an IPTV box that is fast, powerful and offers excellent image quality, check out BuzzTv's XR4000. This is one of my favorite IPTV boxes. It's not only an amazing choice for those looking for 4K and HDR images, but it also has a great user interface that is intuitive and extremely easy to see.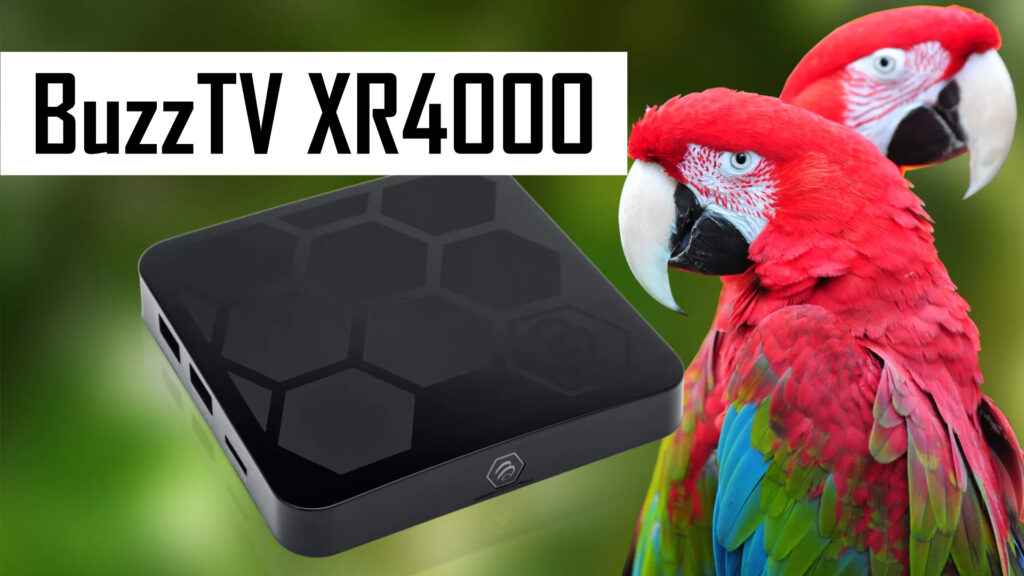 The menu is loaded virtually at the speed of sound and also has a great remote control that can be customized with shortcut input.
The XR4000 IPTV Box may be the perfect choice for anyone who wants to customize their settings, not just the remote control. When the IPTV box is turned on, you can go to the main menu, electronic program guide, channel list, and other areas.
It also has capabilities to backup and restore every data (in case the data stored in the "16GB internal memory" is lost/damaged anyhow). Remember that the live TV and EPG customization settings allow you to browse different specific categories.
The only problem I faced with this box is that this IPTV box doesn't have the best wireless connection. That's good, but there may be some small quirks when streaming at Ultra HD resolution. That said, this is a great IPTV box and I'm still surprised at how much it offers at that price.
#2. Formuler Z8 Android IPTV Box
Formuler is one of the most famous IPTV box manufacturers in the world and for very good reasons. The Z8 is a great streaming device, as satisfying as it is modern.
The Formuler Z8 IPTV codec has many strengths (one of the best user interfaces, with an excellent EPG that supports many compatible applications, but one thing to note, it has an external antenna. It has quite a long range and will allow you to stream very heavy content even if your router is on another tier.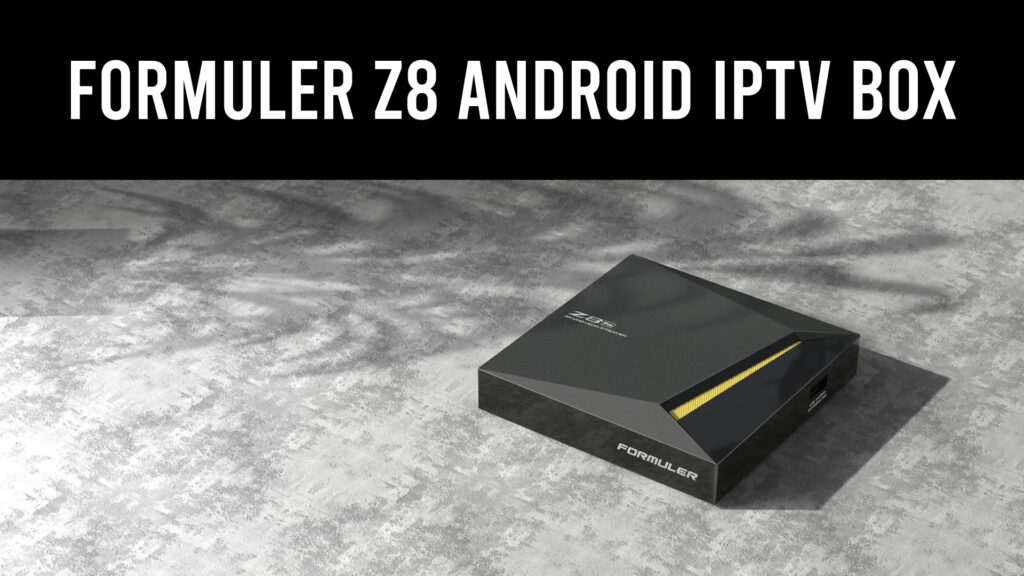 When it comes to heavy content, the Formuler Z8 is the perfect choice for anyone looking to stream in ultra-high definition or 4K resolution. It is also compatible with High Dynamic Range, so it would be a great choice for those with an equally modern TV.
Z8 is packed with very impressive hardware features like its CPU. Loading and navigating through menus is a breeze, making this machine not only powerful but also fast. In addition, with 16GB of internal memory, you will be able to record and save a large amount of content using the DVR.
All in all, the Formuler Z8 gives you a ton of incredible things for the price, and to be honest I would be very surprised if anyone was disappointed with this masterpiece. It is probably one of the best IPTV boxes on the market today.
#3. MAG324 IPTV Box
The MAG 324 is not necessarily modern but is suitable for anyone considering IPTV streaming with all the basic features that make an IPTV box worthwhile.
If you need something that can run 4K and HDR. Unfortunately, you're not satisfied because the MAG 324 IPTV codec can only reach 1080p. Also, you can't take 3D or HDR photos on it.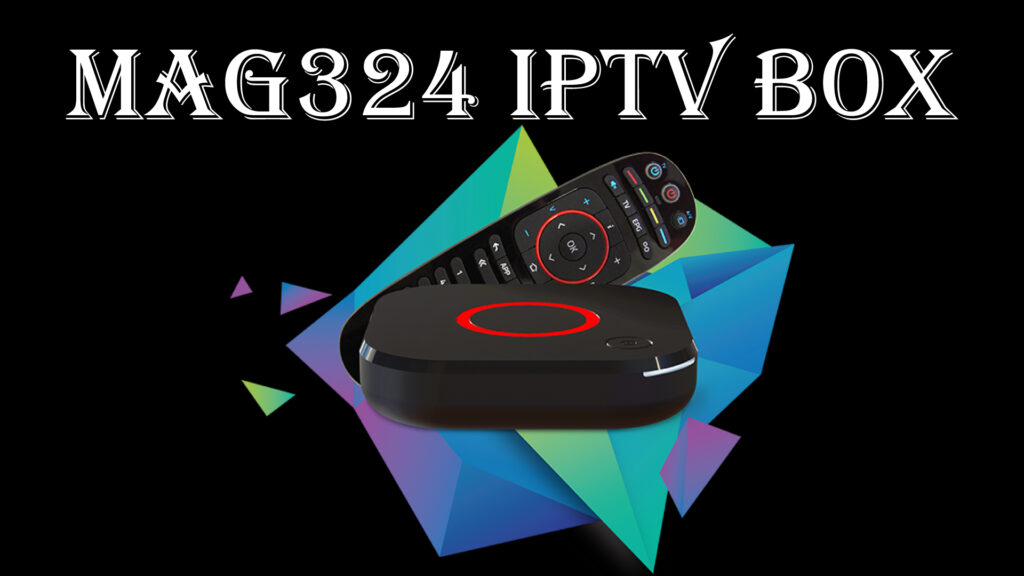 Still, the MAG 324 is a good choice for those people who only have a TV screen containing 1080p. Things to mention, it's a very fast device, and you will not face a lot of buffering and loading with this IPTV box.
Although it uses an internal antenna, it can easily connect to the router and maintain a fairly stable connection.
It may not come with most features, but it's still a very reliable IPTV box. I think it's a good choice for anyone planning to get their first IPTV box.
IPTV Box Amazon
The IPTV boxes I have listed above are the best, but I would like to mention older IPTV boxes that are still notable.
Amazon Fire TV Cube
The Fire TV Cube is a complete home entertainment control system in one box. With just audio, you can control the TV, power, and volume from across the room.
Alexa searches over 90 channels and apps such as Netflix, Prime Video, Hulu, HBO NOW, SHOWTIME, and more.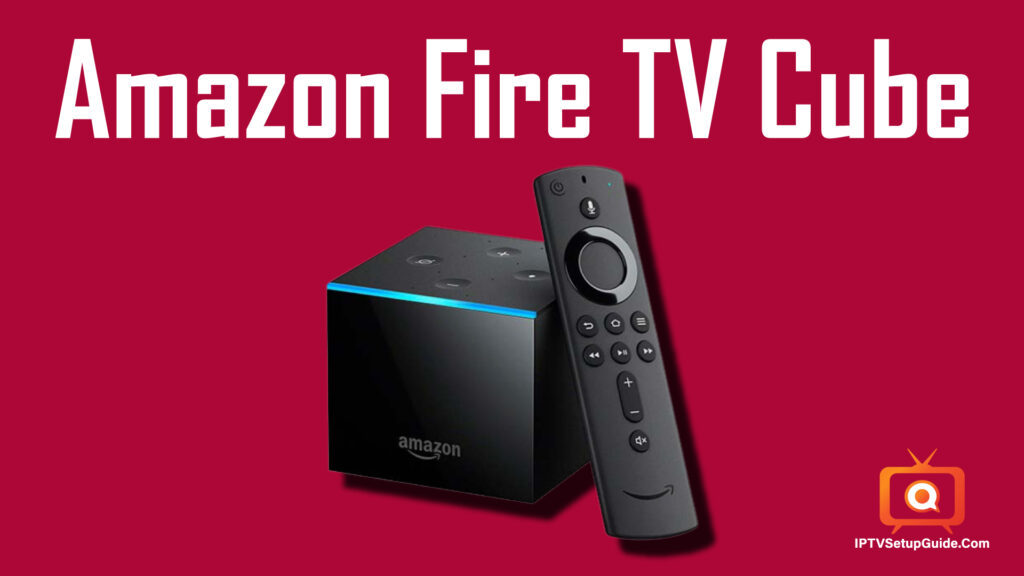 With over 7 million movie and television episodes to choose from, your entertainment options are endless. Use thousands of Alexa skills, such as ordering pizza from any Pizza store, opening a garage in the garage, or asking who played Arya Stark in Game of Thrones.
Are you as shocked as I am at the signing of Messi and Neymar? Catch more with ESPN and Live Sports.
Premium Channel subscription fees may apply for some services. Contents may vary depending on the subscription package.
IPTV Box Android
Nvidia Shield TV Pro
This is the best overall IPTV box on the market. It's powerful, fast, and supports 4K HDR streaming. It has a great remote control and a built-in game controller.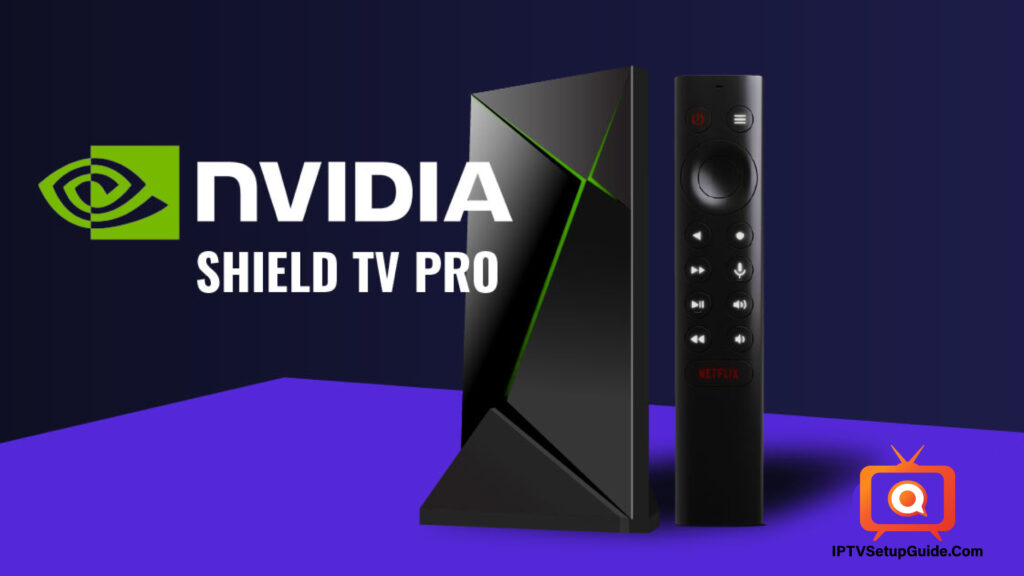 The latest Nvidia Shield Pro isn't much new but it doesn't have to be the best streaming box and retro gaming machine out there. An Android-powered set-top box/games console, it's about as powerful as a streaming device comes, and jam-packed with features that will appeal to movie, video, and game fans alike.
Whether you're looking for high-spec PC games streamed to your TV, or 4K movies in multiple HDR formats, it's got you covered. It offers little value for money over previous models, however, despite the spec bump.
BuzzTV XPL3000
This quad-core IPTV box is a very versatile device. BuzzTV's XPL3000 includes Stalker middleware that can be used with almost any IPTV subscription service you can think of. In addition, with some robust hardware specifications and an external antenna, the stream can be handled very well.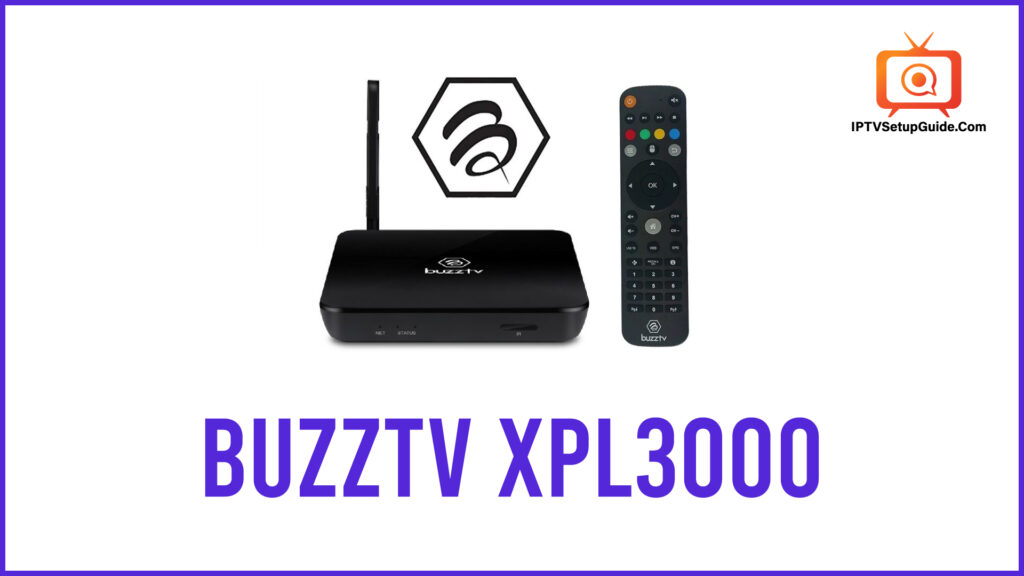 In addition, the IPTV Box XPL3000 has a PVR function and a TV tuner. Remember that HDR can also be handled for really great lighting and shadows. It's easy to install, has the highest speed and image quality, and is acclaimed by owners around the world.
Advance Z8 Pro Box
Zgemma is a company that has been manufacturing TV boxes for many years. One of their best products is the Advance Z8 Pro 2023 in our opinion. This box comes with Android 7 OS, which makes it very smooth and easy to use.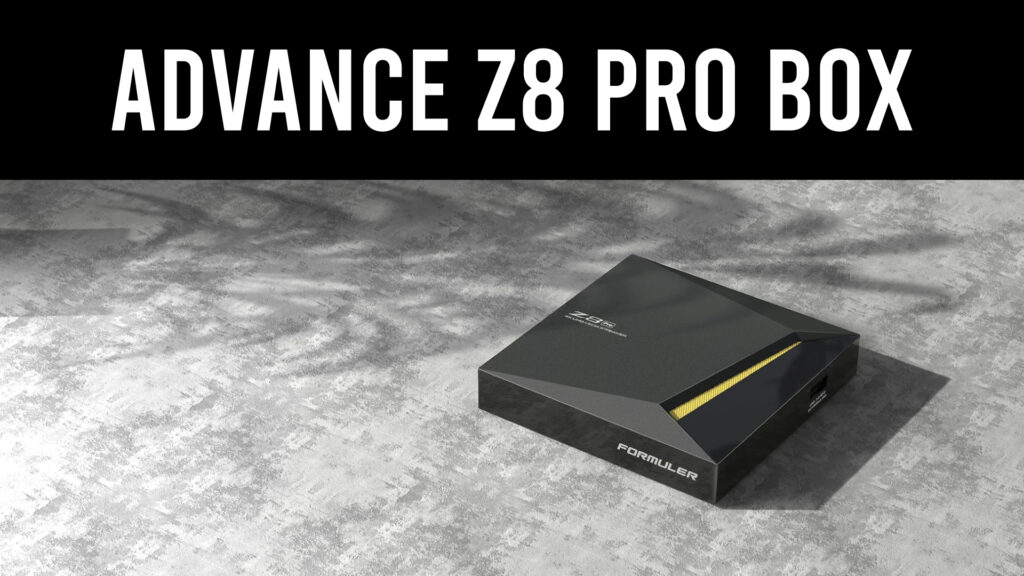 It's also relatively small and compact, so you can quickly put it in your pocket when you need it. With 2GB of RAM, you'll never be late when watching live TV or streaming video online.
Other Popular IPTV Box According to Google
Dreamlink T1 and Dreamlink T2
Here are two different IPTV boxes from the same company. These look very similar at first glance, but there are some important differences. By the way, Dreamlink and Formula are the same company, with different brands or product names within the scope of the IPTV box.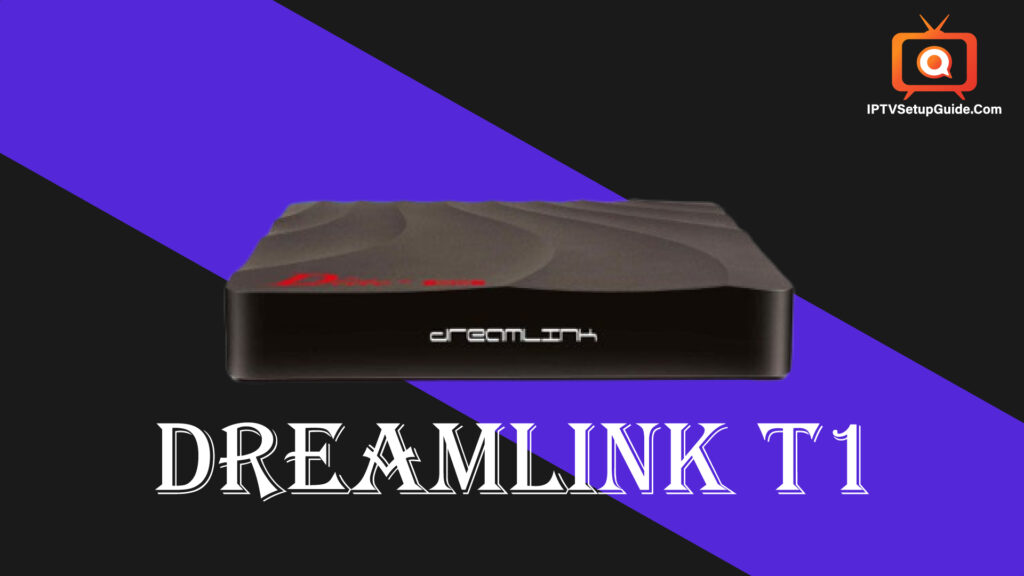 The Dreamlink T1 is a very robust option and is perfect for anyone looking for 1080p output only. It's a rugged IPTV box, and it's also very affordable.
On the other hand, the Dreamlink T2 IPTV Box is a more expensive but essentially updated version of the T1. It's still very compact, but it's compatible with both HDR and 4K. It also features a great Android 7 Nougat OS that offers a great user interface and menu speed. This Android IPTV box is very feature-rich and will satisfy the most likes and dislikes of IPTV fans.
In short, the T1 is perfect for simpler and cheaper options and is probably one of the best budget IPTV boxes out there.T2 is a more advanced option with great app support and many other nifty features.
MAG254 and 256
The MAG254 and MAG256 are like siblings of the same family of IPTV boxes, with some differences. The MAG 254 is the old model and certainly a bit outdated, but no need to worry it still acts as a solid entry-level IPTV box.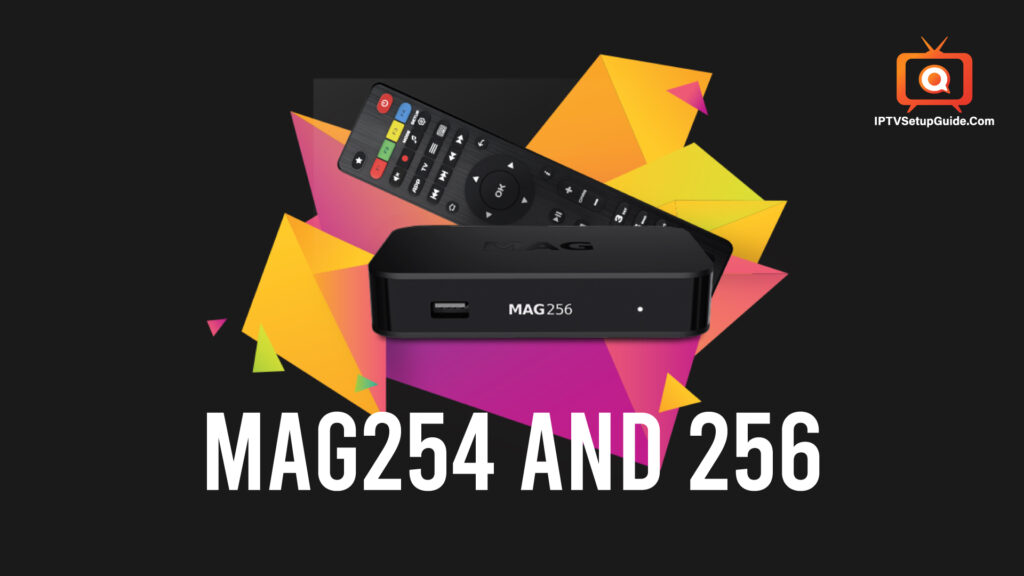 MAG 256, on the other hand, is an updated version with more RAM and a new Linux OS.
The MAG 254 IPTV box is suitable for those who don't care too much about loading time and just want to use a wired Ethernet connection. An objectively superior version, the MAG256 will be a better choice in specs alone for those who need a better user interface, faster menus, and stronger WiFi signals.
As for the streaming itself, there isn't much difference because both devices are pretty much the same in that respect. It all depends on how important extra speed and performance are to you.
Formuler Z7+
Before the Formuler Z8 was the Formuler Z7+, one of the devices that gave Formuler its current great reputation. Like the Z8, the Z7+ IPTV Box offers very impressive hardware at a budget-friendly price. It has a very large amount of RAM for efficiency and speed and is very easy to set up and install.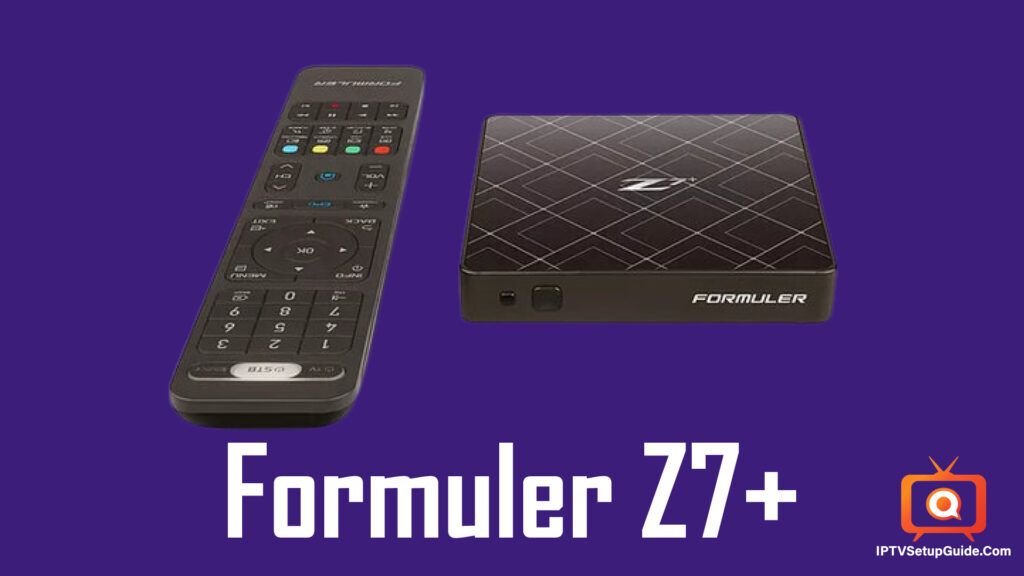 It may not be a bit more modern than the Z8, but it still provides very clear images and has a nice user interface. The remote is big, but very well-built and has all the buttons and shortcuts you might need.
In other words, if you are looking for a versatile IPTV box but can't afford a device like the Formuler Z8, then my opinion is going for Formuler Z7+. It will be the best option. It's not the latest model of Formuler, but it's still a great option today, and it's by no means outdated hardware.
MAG322
Like Formuler, Infomir is also one of the biggest names for IPTV boxes out there. The MAG 322 is arguably one of their best models and is well-designed in many ways.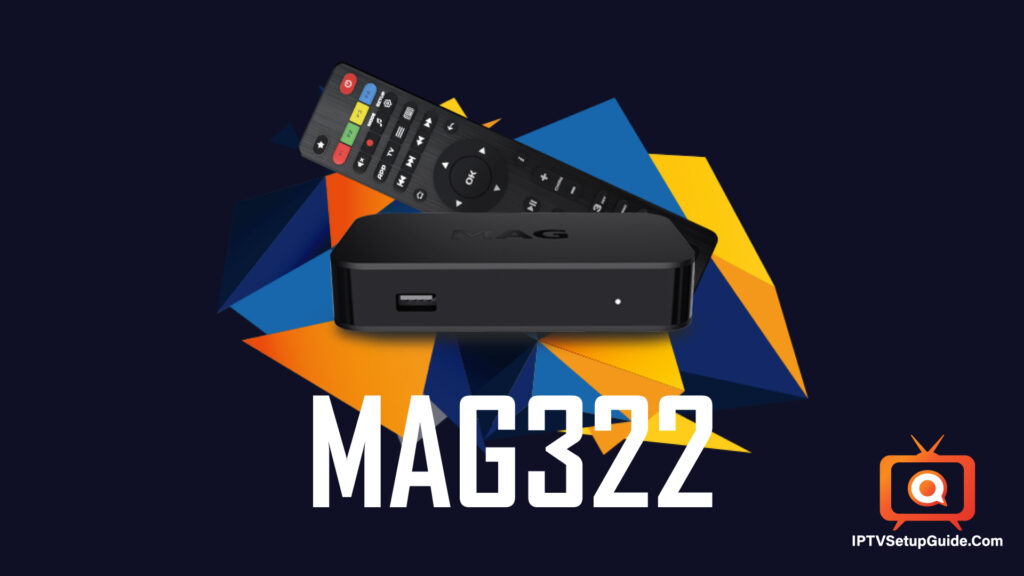 I had some problems with the IPTV box, but all were relatively minor. There is no external antenna, but you can maintain a strong wireless connection. VPNs and subtitles are not supported, which can be a big problem for some people.
But other than that, this is a great IPTV box. The hardware specs are solid, if not the best. It has enough RAM to load fast enough, can handle up to 100Mbps, and is easy to install and update the firmware.
MAG 322 is not designed to download apps or other add-ons. This is a thorough streaming device. This will be a good choice for those who need the first IPTV box at the cheapest and most affordable price.
Frequently Asked Questions
These are some of the frequently asked questions from some customers:
1. Is the IPTV channel already included? If not, how do you get it?
There are no playlists for IPTV channels in the IPTV box. You can get a subscription to the device's IPTV channel by clicking Subscribe on the menu.
2. Which IPTV Box has the slowest internet speed?
All boxes are available on the latest 30 and 60fps decoding systems. This works best when the internet is slow and the provider's pings and bandwidth are also affected by freezes and zapping.
3. Which IPTV Box is best for catching up or recording?
This is a feature of the IPTV application, but if you are using it, you will need more space to store the files, so a device with an external drive option such as a USB or SD card is suitable.
4. Which IPTV Box would you recommend to buy?
It is all about depending on your needs, If you only need to stream IPTV and just basic stuff, I would recommend choosing "The Amazon Fire TV Cube".
5. Which apps are pre-installed in the box?
All boxes with multiple entertainment apps installed, except the MAG. MAG has installed its own STB app.
6. Which IPTV app would you recommend installing in the box?
Various IPTV apps are available in the Play Store/Apps Store/Amazon Play Store and APK format. MAG just installs its own STB, adds the portal URL, and reloads. Have a look at our website and you'll find yours.
7. Which IPTV box supports channel lock and EPG?
Locking and other features are not provided by the IPTV app but are supported via the EPG, MAG, and other Android apps EPG.
Conclusion
There are many terrific IPTV boxes available on the market, every with its very own strengths and weaknesses. The exceptional IPTV box for you may depend upon your desires and price range.
If you're looking for a powerful and function-wealthy field, the Nvidia Shield TV Pro is an exceptional choice. It supports 4K HDR streaming, has splendid far-off manipulation, and might also be used as a gaming console.
If you're in a price range, the Amazon Fire TV Cube is a wonderful option. It helps 4K streaming and has a respectable remote manipulation.
And in case you are searching for a person-pleasant box, BuzzTv's XR4000 is a good preference. It has a simple interface and a remote control with devoted buttons for popular streaming services.
No matter which IPTV box you choose, you may make sure to enjoy a high-quality streaming revel. IPTV containers offer a wide range of channels, inclusive of stay TV, on-demand content material, and films. They are also a high-quality way to observe your favorite sports groups.