If you are worried about how you can install and install GSE Smart IPTV for Firestick, then this article is for you. In this article, I will explain how easily you can install and set up GSE Smart TV for Firestick.
The GSE SMART IPTV is a complete user-defined Advanced IPTV solution for live and non-live TV/streaming with a built-in powerful player that supports almost every format including RTMP all options. It is basically a fast intelligence M3U playlist parser and its exclusive feature is that it supports DLNA/UPNP and SAMBA clients.
Features of GSE SMART IPTV 7.4
The features of the GSE SMART IPTV Player are given below:
 GSE Smart IPTV player has in-built Google Chromecast support.
 It is a user-defined IPTV app.
Through this app, you can stream any live stream links like M3U, Xtream codes, HTTP, HTTPS, HSL, MMS, and RTSP.
 The GSE Smart IPTV player supports all formats of videos including RTMP tokens respectively.
 You can customize and manage your playlists the way you want.
 Also, you can add a remote playlist to the GSE Smart IPTV app.
You can set up "Parental Control".
It supports multiple languages (available in your region). They have an option for dynamic language switching that consists of more than 31 languages).
 GSE Smart IPTV offers unlimited usage rights.
 It provides EPG, as well as Broadcast recording support.
 The interesting fact is that It supports automatic live broadcast connections.
Disclaimer: You need to remember that the GSE Smart IPTV is not an IPTV service provider or doesn't provide any kind of service. It doesn't host any IPTV content on it. Also, GSE Smart IPTV never collaborates with other third-party IPTV service providers. Mainly it's an organizer. You have to provide your content before streaming on GSE Smart IPTV.
GSE Smart IPTV Installation & Setup for Amazon Firestick
If you are searching for GSE Smart IPTV for Player Firestick then I assure you that you have ended up at the right place. In this post, I will take you through the step-by-step procedure to have GSE Smart IPTV for Amazon Firestick.
Step-1: Turn on Apps from Unknown Sources:
1. Open Settings on Amazon Firestick.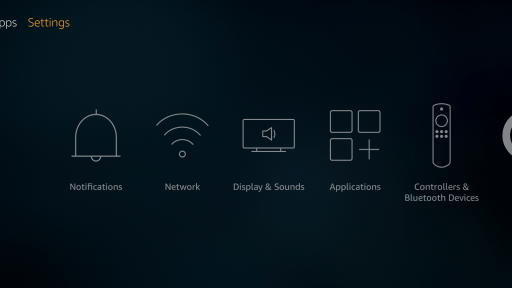 2. Then click on the "My Fire TV" button.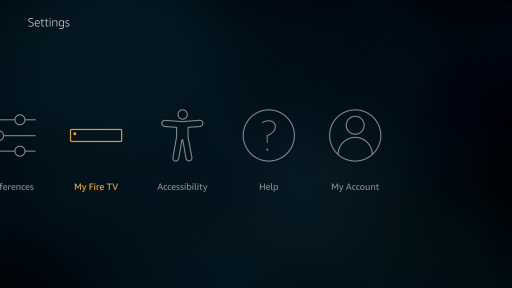 3. Then open "Developer Options".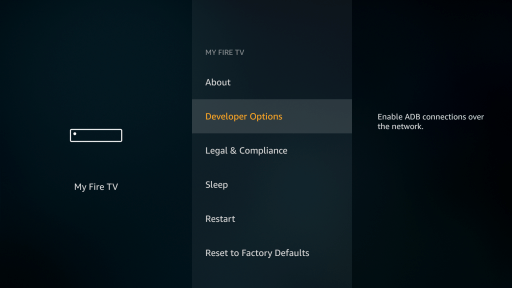 4. Then click on "Apps from unknown sources".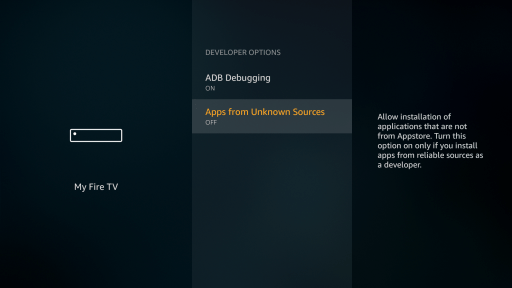 5. Now tap on the "Yes" button.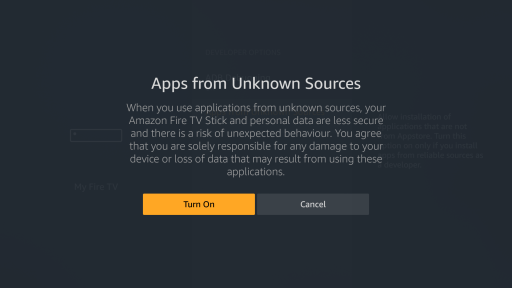 After finishing this process, your Amazon Firestick is ready to install a third-party app.
Step 2: Install Downloader to sideload third-party apps:
1. Go to the search tab of your Amazon Fire TV stick.
2. Then search for the "Downloader" app.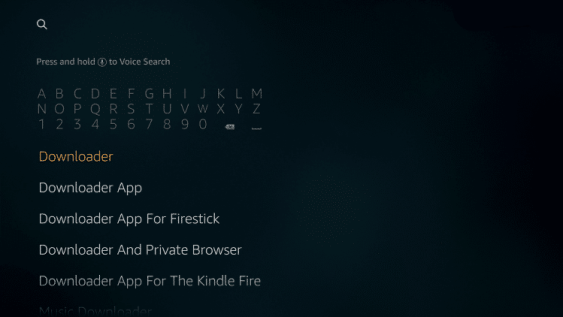 3. The desired app will appear. Click on the "Downloader" app option.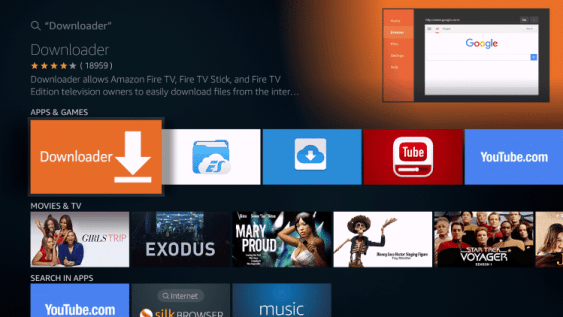 4. Click on the "Download" button. The app will start downloading and after completing the download, the app will start installing.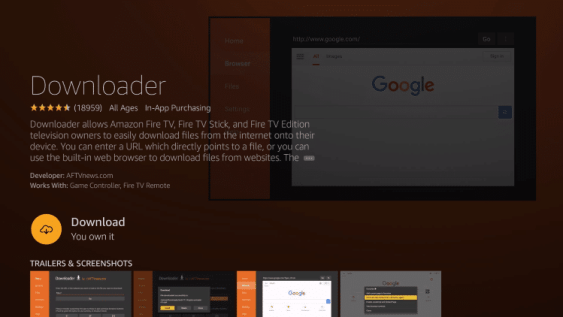 5. After completing the installation, click "Open" to launch the app.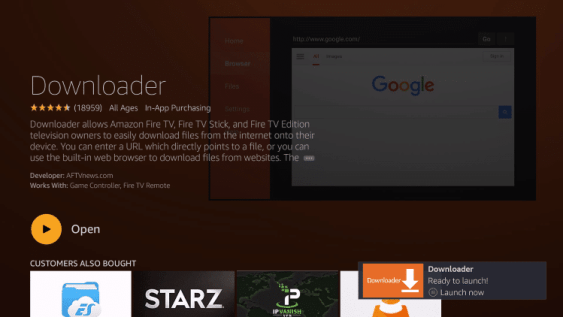 Step-3: Install GSE Smart IPTV for Amazon Firestick using the Downloader app
1. Open the Downloader app on your Fire TV Stick.
2. Enter the URL " https://gsesmartiptv.com/ " and click on Go.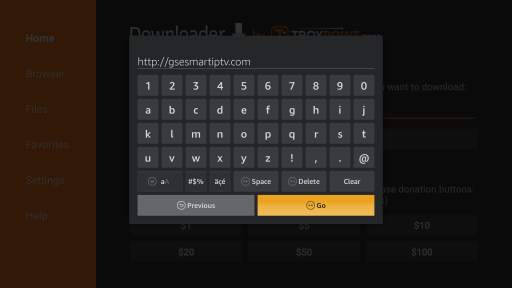 3. Scroll a little down and click on the "Download for Amazon Devices button".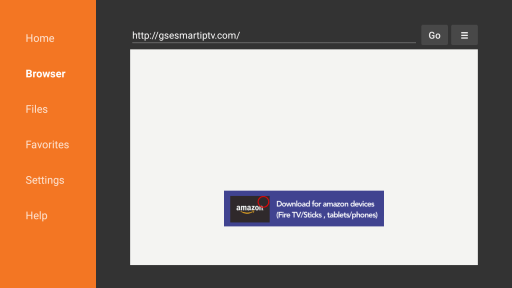 4. Then the GSE Smart IPTV app (APK File) will start downloading.

5. The APK will move to the installation file, once completed download. Click on "Install" to proceed.

6. Then IPTV Player will get installed on your Fire TV Stick. Now click "Open".
Additionally, you can add more playlists and enjoy watching your favorite Movies and TV Shows, and other content on your TV using GSE Smart IPTV for Amazon Firestick.
Conclusion
These steps must be required for Installation and Setting up Smart IPTV on Amazon Firestick. The GSE Smart IPTV app will always allow you to add your favorite playlist, local playlists, secured playlists, remote playlists, and many more. Moreover, you can also play your favorite videos or video from an unknown source on your GSE Smart IPTV.
You can also play any videos from the URL through GSE Smart IPTV on Amazon Firestick. GSE Smart IPTV is a complete and user-friendly app that you find on the Internet. It has provided some advanced IPTV solutions and also provides a variety of features respectively.
All the best to your Installation and Setup procedure. I hope you will do it shortly as you read this article.
Frequently Asked Questions for [GSE Smart IPTV]
Q: What is GSE Smart IPTV?
A: The GSE Smart IPTV is an IPTV Player that works with plenty of IPTV Services for live streaming.
Q: Is SIPTV Legal?
A: Of course, The GSE Smart IPTV is 100% legal. However, some services that work with GSE Smart IPTV are unverified as legal IPTV services.
Q. What devices can I install this App on?
A: The GSE Smart IPTV is available for installation on millions of streaming devices. I'm adding some renowned names: Amazon Firestick, NVIDIA SHIELD, MECOOL, and more.
Q. Can I download and Install the GSE Smart IPTV app into my Firestick device?
A: Yes, You can install the GSE Smart IPTV on your desired Firestick device by using the Downloader or ES File Explorer.
Q. Is GSE Smart IPTV free?
A: Definitely, you can access the GSE Smart IPTV for free. But for watching IPTV content, you need to add the playlist links that you can get from an IPTV provider.
Q. Is Smart IPTV Free?
A: Unfortunately Not! The GSE Smart IPTV is a paid service that currently costs $6 for a lifetime subscription.