Lazy IPTV is fully free and one of the best IPTV Players of the Year because of its Compatibility and Stability. Lazy IPTV is available for Android and iOS devices but you can easily Install Lazy IPTV for other compatible devices also.
It allows you to watch TV using playlists in M3U format. It has plenty of good features that it is an issue of comparison with another similar app.
Lazy IPTV Player provides both SD and HD (144p-1080p) picture quality. It is very easy to use and also contains a user interface. This app is officially available on Google Play Store and Apps Store respectively but not available for the Windows version. No worries about it, you can still install it on your Windows and be able to enjoy its cool features.
Lazy IPTV Playlists Features:
It has an extended M3U Playlist manager.
Allows data synchronization between multiple devices.
It supports internal and external video players.
Supports EPG in xmltv and tv formats.
You can search for your favorite channels in playlists and favorite programs from the EPG section.
It has a separate list called Favorites, where you can store your favorite movies and TV shows.
It has a Parental control feature. You can use Parental control to block the content that you feel is inappropriate for your kids.
Let's talk about how you can install Lazy IPTV for Windows in this article.
How can I install Lazy IPTV Apk for Windows PC?
Mainly the Lazy IPTV Player is officially available for Google Play Store and Apps Store but not officially available for Microsoft Store. Also, there is no installation file (APK File) available for Windows PC but you can still install it on your Windows PC by following the below steps:
Step-1: Install an Android Emulator such as BlueStacks on your PC.
Step-2: After completing the install BlueStacks, Open it on your Windows PC. (Do remember one thing, If you are using BlueStacks for the first time, you might feel that your system slows down a little bit but it will be okay after some time)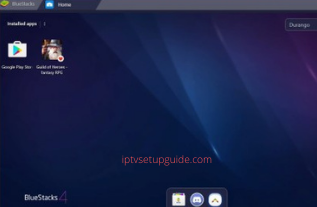 Step-3: Then click on the Google Play Store app that is available on the BlueStacks home screen.
Step-4: Now click on the "Sign in" option.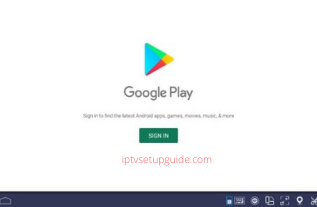 Step-5: Enter your necessary credentials for Sign In to Google Play Store.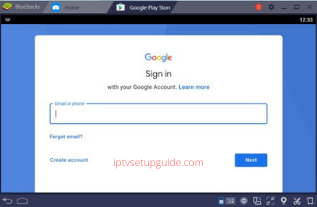 Step-6: After finishing Signing in, you will automatically move to the homepage of the Google Play Store.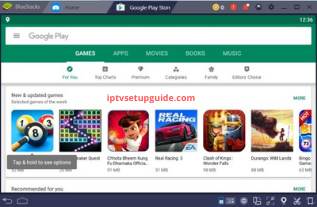 Step-7: Now search for "Lazy IPTV" and click on the Lazy IPTV Player icon (previously mentioned above).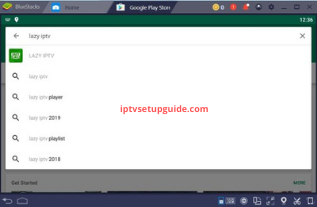 Step-8: Click on the install button.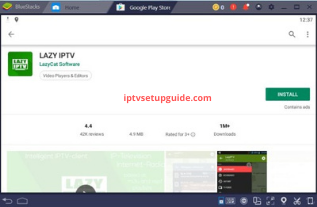 Step-9: The app will install after some time on your PC. Now click "Open".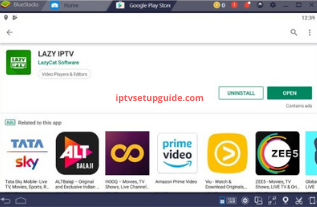 Step-10: The app will open. Now you can enjoy your favorite streams, movies, and TV shows through Lazy IPTV Player on your Windows PC.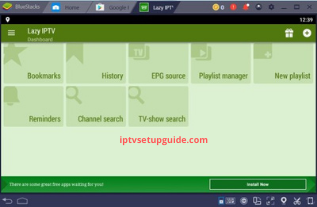 Conclusion,
Those above-mentioned steps are necessary for installing the Lazy IPTV Player for your desktop PC. And you must have to use an Android Emulator for using any application that isn't available for Windows PC. The procedure for installing any application will be the same.