Install any third-party application that is meant for any apps that don't have on your desired browser. As an example, you want to install Perfect Player IPTV for your Amazon Firestick but it is officially not available on Amazon App Store, so you need to install it by following third-party procedures.
By following a third-party procedure you will be able to run any app on your Firestick. You will get the same app as its APK is always available on their official website.
Let us discuss this topic in the below post.
What does Sideloading mean?
Sideloading an app generally directs to installing an app that's outside of a certain software limitation. It isn't hacking or Jailbreaking any device; in plain terms, it's nearly a trick that enables you to install an app. Fore. g. You won't need a call recording app on your Firestick; that's just meaningless since you'll never be capable of making any call at all.
How to install any third-party apps?
As mentioned earlier, any apps that aren't available on Amazon's official apps store. Hence you have to download the APK from Amazon's official website and install the app you want to run on your Firestick as a third-party application. Or you can sideload the app through the Downloader.
Features of Downloader
You can use the Downloader app with the FireStick remote. There is no need to connect a keyboard or mouse.
1. The Downloader app is basically a lightweight app.
2. It is completely free to download, use and navigate.
3. The Downloader app is donation-supported. But don't worry about it, donations are
optional. Whether you're donating or not does not change the app's functions, features, or experience.
4. It is ad-free.
Can't Find Downloader App on FireStick App Store?
No problem if you can't find the Downloader app. The Downloader app isn't available on Amazon Store in all regions and this is the biggest reason you can't find the app and download it from the official app store. You can again register your existing Amazon account in your region and sign in with Amazon Firestick with a universal Amazon.com account.
However, You need to follow some precautions before installing any third-party app, and you have to make your Firestick allow for third-party installations.
Follow the below tips carefully:
Step-1: Open your Firestick and go to "Settings".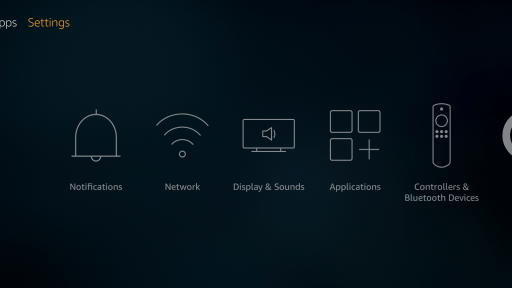 Step 2: Now search for the "My Fire TV" option and click on it.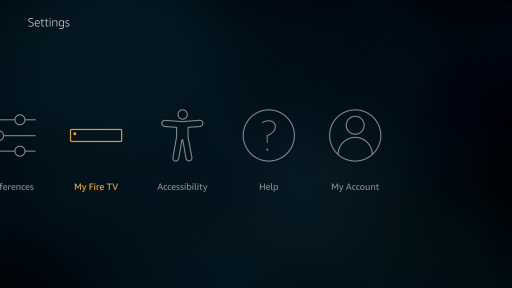 Step-3: Now move to the "Developer Options" and click on it.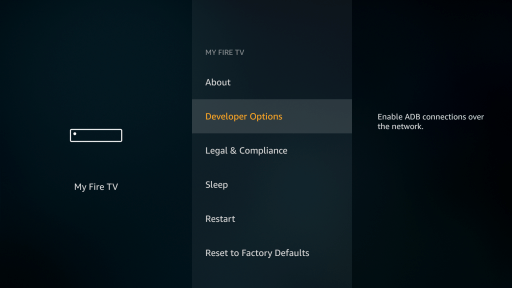 Step 4: Click on "Apps from unknown sources" and "Turn On".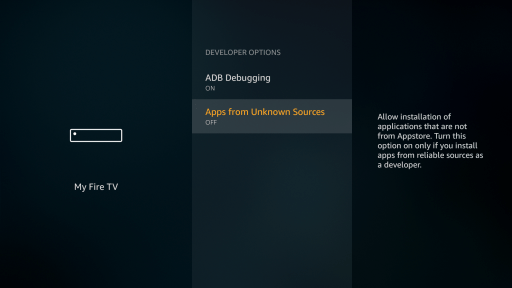 Step-5: Enter the desired URL that the apps you want to install are like as Example "https://ckaytv.com" and click Go.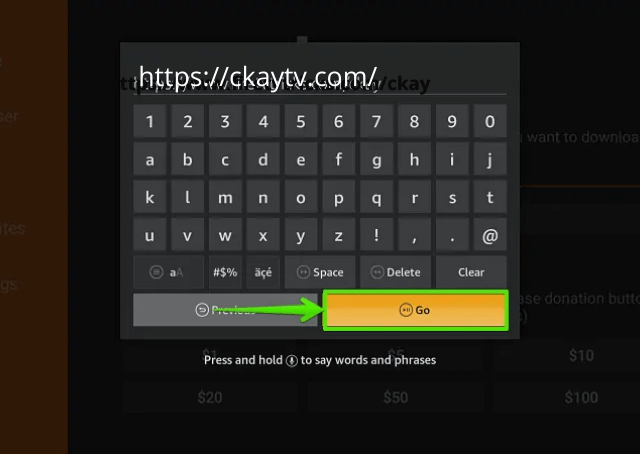 Step 6: The desired app website page will open. Now click on the download link for downloading the APK File.
Step 7: The app will start downloading.
Step-8: After completing downloading, the app will automatically move to the installation page. Then Click on "Install".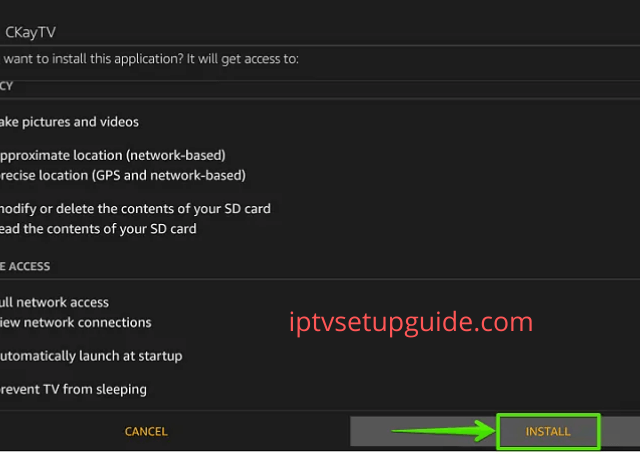 Step-9: The app will shortly be installed on your Amazon Firestick.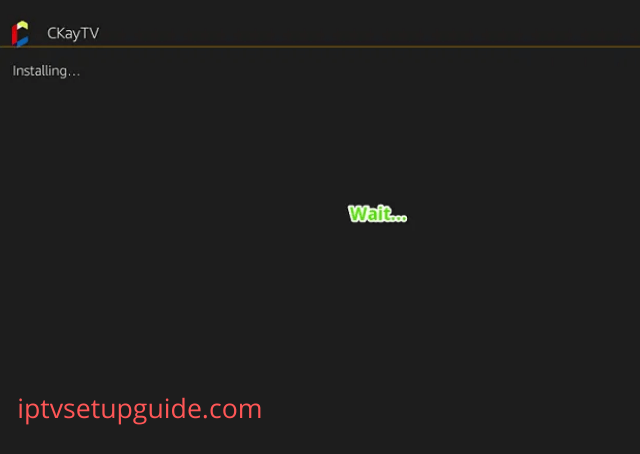 Step-10: Now all procedures are done. Click "Open" and enjoy the stream.
What are the free apps for Amazon Firestick?
Most of the apps for Fire TV Stick are FREE. Apart from the premium channels, you can download and use most of the below apps without any charge.
Here is a list of free apps that are free for Firestick:
Movies and TV shows:
● Kodi
● Pluto TV
● Tubi
● Crackle
● IMDB TV
● BBC iPlayer (in the UK only) Sports:
● Redbox TV
● Mobdro
● Live NetTV
● OLA TV
Music:
● YouTube
● Spotify
● Twitch
These above-mentioned steps are required for installing any third-party apps on your Firestick.
You may also like: Best IPTV for Firestick.
Wrapping Up
By following these steps you will be able to sideload any apps that aren't available on Amazon App Store and enjoy any application on your Fire TV Stick.
Thanks, folks for your time in reading this article. Hope this guide will help you to sideload any third-party apps and how to use the Downloader app respectively.
Thanks, folks for your time in reading this article.